Board of Directors
Executive Board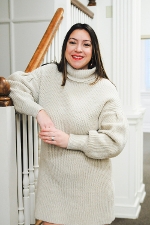 Amy Strickland-President -
Delaware State University
Amy Strickland graduated from Wesley College in 2010 with a Bachelor of Science in Exercise Science. She went on to receive her Masters of Arts in 2013. She has worked at Wesley College as Kinesiology Instructor since 2021, now at Delaware State University working in the same capacity. She has worked with several nonprofits including the Delaware Breast Cancer Coalition in which she chaired the Lights of Life Gala. Amy lives in Dover with her husband and two daughters.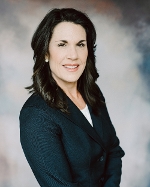 Tammy Ordway- Vice President -
Faw Casson
Tammy Ordway was born at the Dover Air Force Base and raised in the area, Tammy feels a close connection to the people and businesses here. After graduating Summa Cum Laude from Wilmington University, Tammy entered public accounting in 1990 and has been serving Dover and the surrounding communities ever since. As a Partner with Faw Casson, she is able to help our clients seize opportunities that others may overlook. Tammy excels at assisting those business owners that are excited about their business and want to see it thrive. To say Tammy is active in the community would be an understatement. She is the Past Chair of the Central Delaware Chamber of Commerce and is currently Chair of the Finance Committee. She is a DAFB 512
th
Key Spouse member and their Treasurer. She is a former member of the Board of Directors of both the Dover Federal Credit Union and Girl Scouts of the Chesapeake Bay. Tammy can often be found outside with her family. Whether it be biking, hiking through the woods, or camping out, you can bet she's having a blast with her husband, Greg, and daughter, Jenna. She is also quickly developing an obsession with Pickleball and loves playing every chance she gets.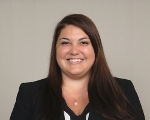 Courtney Duncan-Secretary -
Merrill Lynch
Courtney Duncan is a 2013 graduate of the University of Delaware. She has worked at Merrill Lynch since 2014, becoming a Financial Advisor in 2018. She works on the Connell, Carey & Associates team and helps individuals and families achieve their financial goals. In addition to her role as secretary for the CenDel Foundation She is also involved in another non-profit, Next Gen South, and currently holds the position of Vice President. She lives in Dover, DE with her husband and son.
Judith Pfalumer- Past President -
Wealth Management Group
Judi Pflaumer is a graduate of Wilmington University with a BS in Organization Management with honors and an MS in Management with honors. She has worked at Wealth Management Group, LLC, an Investment Advisory firm since 2001, becoming a partner in 2015. Judi served as Vice President of CenDel Foundations from July 2018 to June of 2020. Along with CenDel, Judi has been active in several non-profits in Kent County. She lives in Magnolia with her husband.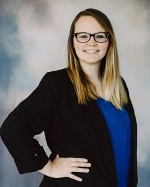 Rebecca Chance-Treasurer -
Faw Casson
Rebecca Chance (Becca) is a seasoned accountant with over 11 years of experience in the field. As part of the Faw Casson team since 2017, she has proven herself as a leader in our Entrepreneurial Services division. As a QuickBooks Pro Advisor, Rebecca is well-versed in helping clients navigate and streamline their financial processes while educating them on best practices and applications relating to their business. In addition to her professional experience, Rebecca has also demonstrated a commitment to personal and professional growth. She recently completed the Central Delaware Chamber of Commerce Leadership Central Delaware Program. Rebecca earned her Bachelor's Degree in Human Resource Management from Wilmington University and subsequently obtained a Master's Degree in Accounting from the same institution. Her educational background has provided her with a well-rounded understanding of the intricacies of accounting and business management. Rebecca's strengths enable her to build and maintain strong relationships with her clients and colleagues. She has a natural ability to understand the needs of others and find solutions that work for everyone involved. She is adept at problem-solving, but also prioritizes the well-being and feelings of others and is committed to creating environments where everyone feels valued and included.
Directors
Julianna Pacinhik -
Holy Cross School
Julianna Pacinhik- a Doverite and mother of two. I started my education at Holy Cross School, where my children attend, and graduated from St. Thomas More in 2003. After High School, I worked in our family vending business while attending the University of Delaware and Wilmington University. I graduated in 2007 with an undergraduate degree in Marketing and went on to further my degree with an M.B.A concentrated in Marketing Management. The majority of my work life was working at American Vending Corporation (our family business) until its sale in 2019. This past school year I have been working as an aide in the 3-year-old class at Holy Cross and the year prior I was a nanny for one year. I enjoy my time as a stay-at-home mother and the opportunity to spend my time with my children and family. I feel that I will find fulfillment in lending some time to our local community and have many talents to contribute including being a people person.
Donise Cottman -
Dover Federal Credit Union
Donise Cottman- is the Executive Office and Facilities Manager at Dover Federal Credit Union. She has worked at the credit union since 2012 and is the liaison for the Board of Directors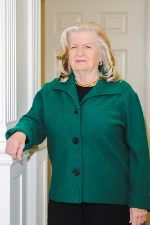 Jane Libby -
Dover Downs Hotel & Casino-Retired
Janie Libby is a retired Human Resources executive, having worked in HR for nearly 38 years. She most recently was Vice President of HR for Dover Downs Hotel & Casino and Dover Motorsports, Inc. where she was employed for the past 13 years. Ms. Libby holds a bachelor's degree in social work and a MBA from West Virginia University. She achieved the distinction of Professional in Human Resources (PHR) and Certified Professional from the national Society for Human Resources (SHRM-CP). In addition to serving on the Cen Del board, Ms. Libby is currently secretary for the board of directors for Central Delaware Habitat for Humanity, and serves on several committees for the Central Delaware Chamber of Commerce. Ms. Libby is also an honorary commander at Dover Air Force Base.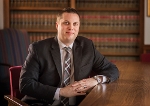 Michael Rushe -
Hudson, Jones, Jaywork & Fisher
Michael G. Rushe is a graduate of Dover High School, The University of Delaware, and Widener University School of Law. He has been practicing law since 2007 and he has handled a wide variety of legal issues in every court in the state. Most of his practice now concentrates in the area of real estate transactions, landlord/tenant disputes, and small business formation. He is a past president of the Kent County Bar Association and he also serves as an instructor for many real estate law classes at the Kent County Association of Realtors, and teaches Real Estate Pre-Licensing classes for the Kent County School of Real Estate. Mr. Rushe is also very active in the community coaching Little League and CYO Basketball.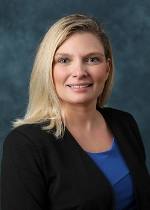 Tiffany Shipe -
Shore United Bank
Tiffany Shipe is a Branch Manager/Assistant Vice President at Shore United Bank and has been in the Delaware banking industry for 18 years in several different roles. I enjoy managing my team and helping clients reach their financial goals. I currently serve on the board of the Milford Museum and chair their finance committee. I spend my free time with my son Gavin who is a freshman at Smyrna High School.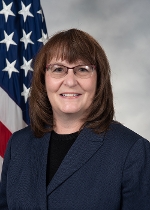 Marilyn Smith -
Dover Kent MPO
Marilyn J. Smith was appointed Executive Director of the Dover Kent MPO in December 2020. The MPO coordinates transportation planning and programming in Kent County. The MPO partners with DelDOT and municipalities to develop plans and programs that outline how federal transportation funds will be spent. Prior to coming to the MPO, Marilyn served nine years as Senior Economic Development Advisor in the Albany district office of U.S. Congressman Paul Tonko, representing New York's 20
th
Congressional District, where she focused on economic development, business casework, outreach and managed the grants program. From 2000-2012, Marilyn was Executive Director for Cornell University Cooperative Extension in Fulton and Montgomery Counties (NY). Prior to moving to New York State, Marilyn spent ten years working in county government in Utah. Marilyn is an adjunct faculty member at Purdue University Global, where she teaches undergraduate public administration courses. She has an MPA from the University of Utah, and a BS in Political Science from Weber State University. Marilyn was born and raised in southeastern Utah, the daughter of three generations of coal miners. She and her husband Steve have been married for 37 years and live in Frederica. They have two grown sons, one in Bluffton SC with his wife and two children, and one in Albany NY with his partner.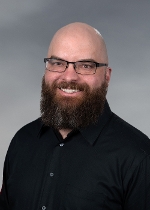 Doug Yorke -
Dover Motor Speedway
Doug Yorke is the Director of Marketing for Dover Motor Speedway. He has been with the Speedway for over 11 years and leads the marketing, advertising, entertainment, and social media efforts for the track's annual race week and other community-focused events. Before shifting gears into NASCAR, he worked in marketing at A&M/Octone Records in New York City. Doug is currently in the Honorary Commander program at Dover Air Force Base, and a graduate of the Leadership Central Delaware - Class of 2022. Originally from Rumson, NJ, and moved to Delaware in 2012, he currently resides in Dover and enjoys exploring the outdoors, camping, and cooking, with his wife and their one-year-old daughter.
Staff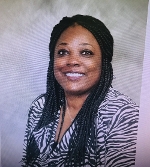 Tenish Gregory -
CenDel Foundation
Tenish Gregory is the Director of Operations for the CenDel Foundation. She has proudly served the Foundation since 2013, helping her clients achieve their charitable interests and impact their communities through charitable giving. In addition to CenDel, Tenish lends her time and talents to serving as president of the BNI DOVER-1 Chapter, Past chair of Restoring Central Dover Outreach Committee, and sits on several committees in Kent County. She currently resides in Dover with her daughter Erykah.

⇠ RETURN